Bethesda confirms Wolfenstein: The New Order - MachineGames' new 'action adventure shooter' Wolfenstein: The New Order is coming to current and next gen consoles this year, Bethesda has announced.
Developer MachineGames is comprised of several former Starbreeze developers, and The New Order is "a reimagining" of the Wolfenstein franchise, says Bethesda. It will arrive on 360, PS3, PC and next generation consoles in Q4 this year.
Creative director at MachineGames Jens Matthies said: "As fans of the series, working on this game is an honour, and our team is driven to create an unforgettable action-adventure experience that will make FPS fans proud."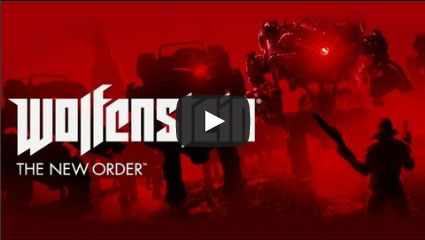 Die "Katze" ist aus dem Sack! Bethesda bestätigt den Titel Wolfenstein: The New Order - MachineGames "neuer" Action-Adventure-Shooter "Wolfenstein: The New Order" wird noch in diesem Jahr erscheinen, hat Bethesda angekündigt.
Das Entwicklerteam "MachineGames", welches aus mehreren ehemaligen Entwicklern von Starbreeze besteht, wird Wolfenstein The New Order "Neuerfinden", sagt Bethesda. Das Spiel wird auf 360, PS3, PC und Konsolen der nächsten Generation noch in diesem Jahr im 4. Quartal erscheinen.
Jens Matthies - Creative Director bei MachineGames sagt: "Als Fan dieser Serie, ist die Arbeit an diesem Spiel eine große Ehre für uns, und unser Team wird angetrieben, um eine unvergessliche Action-Adventure-Erfahrung zu schaffen, die alle FPS-Fans stolz machen wird."